04/23/2022 06:00 PM
Split verdict in first-ever Air Force general military trial
An Air Force major general in Ohio has been convicted by a military judge of one of three specifications of abusive sexual contact in the first-ever military trial of an Air Force general.
12/22/2021 01:45 AM
IFL: Modena Vipers sign former Ohio State quarterback Danny Vanatsky
The Modena Vipers of the Italian Football League have signed their signal-caller for the 2022 season in Danny Vanatsky. The Ohio native is thrilled to be taking his talents to Italy: "I'm thrilled to announce that I have signed to play professional American football for the Modena Vipers in Modena, Italy. Thank you to coach […]
02/23/2022 01:57 PM
Reporter's mom interrupts live shot in Ohio
She stopped by to surprise him at work, but he was in the field reporting on camera.
03/10/2022 04:23 PM
GRAPHIC: Deadly wrong-way interstate crash in Ohio caught on camera
A deadly wrong-way crash on an Ohio interstate highway was caught on camera Thursday morning.
05/17/2022 08:03 AM
College hockey: Clarkson names Schneider to replace Hauge as assistant coach
May 17—POTSDAM — Clarkson men's hockey coach Casey Jones has hired a familiar face to him to replace Josh Hauge as an assistant coach with the Golden Knights. Cory Schneider, who has been on the staff of American International College, was hired over the weekend. Hauge left after the season to become the men's head coach at Union College. Schneider was recruited by Jones to Ohio State, where ...
02/20/2022 07:24 PM
Man Arrested in Fatal Shooting of SUNY Potsdam Senior Near Campus
It was not clear what relationship, if any, 21-year-old cellist Elizabeth Howell had to the man arrested for her murder.
05/22/2022 12:15 AM
PROPERTY SALES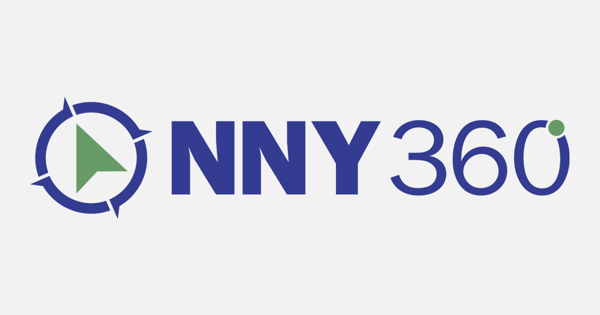 PROPERTY SALES
05/20/2022 10:26 PM
1 taken by medical helicopter, 5 others injured after crash in Miami Co.
Crews were called to a two-car accident on Milton-Potsdam Road and South Range Line Road around 8:40 p.m.
02/20/2022 08:15 AM
UPDATE... Potsdam student from Putnam County shot and killed - Mid Hudson News
Twenty-two-yar-old Elizabeth Howell of Putnam County, a SUNYPotsdam student was found shot to death near her campus.
04/20/2022 10:24 AM
Ohio doctor found not guilty in 14 hospital patient deaths
Dr. William Husel was accused of ordering the drugs for 14 patients in the Mount Carmel Health System.
05/21/2022 08:04 AM
Loose dog in St. Lawrence County has eluded capture for a week
May 21—Rhonda, the Bernese mountain dog, is on the run somewhere in St. Lawrence County. The 2-year-old female was being delivered from breeders in Ohio when she got away from transport handlers near the mall in Massena. That was more than a week ago. She has eluded capture since. Potsdam Humane Society Animal Control Officer James McConkey, who also serves as an ACO for several municipalities ...
05/21/2022 12:15 AM
Beaver River Central School class leaders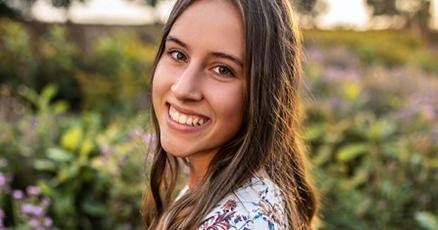 Beaver River Central School class leaders
05/20/2022 10:12 PM
Five injured in Union Twp. crash, CareFlight called
The person transported by Careflight is in serious condition. 5 others were taken by ambulance taken to a local hospital.
05/20/2022 10:52 PM
Loose dog in St. Lawrence County has eluded capture for a week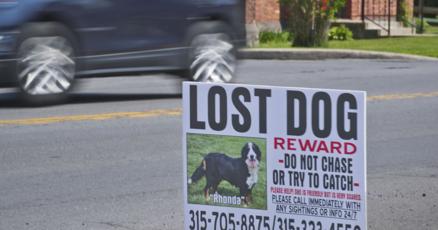 Rhonda, the Bernese mountain dog, is on the run somewhere in St. Lawrence County.
05/20/2022 07:52 PM
Skittish dog loose for over a week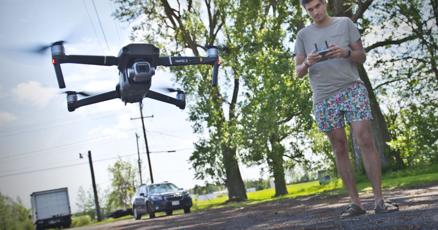 Cory A. Williams launches his drone Friday in a parking lot off Potsdam-Morley Road in Potsdam. Cory and his wife Molly R. Siematkowski-Williams were volunteering to aid in the search